#AskNextDoor: The 5 Bedroom Plants You Need In Your Condo
It looks like 'bringing the outdoors in' won't be leaving the interior design trends any time soon. Greenery has been a staple 'decor' in every home—especially in condo living—and it's not only because plants give a pop of color and freshness in a space, but also because of its health and well-being benefits. There are plants that can be used in the kitchen as ingredients, beautify your living area or, purify the air you breathe and help you relax in your bedroom.
"What kind of plant is best for the bedroom?" asks @napolp on
CondoLiving's Instagram page.
While there are people who prefer not to put plants in their sleeping area mainly because 1) plants take in oxygen and emit carbon dioxide during the night to photosynthesize, and 2) insects may live in the soil or the plants' leaves. While these claims are valid, there are more upsides than downsides to having plants in the bedroom, like purifying the air, relieving stress and headaches and relaxing or calming nerves, and helping you sleep better. However, not all plants will be good for you especially in the bedroom.
Here are 5 plants we highly recommend you have in your unit, especially near your bedside.
1/ Lavender
Lavender has been a must-have, even in ancient times. It's well-known to have relaxing effects, especially in its essential oil form—also the reason why many products in the market has lavender-scented variants. Lavender's blue blooms emit a pleasant scent that help alleviate anxiety, stress, and even insomnia. There are also claims that the plant soothes headaches, toothaches, and join pain; and lowers high blood pressure and heart rate.
Lavender plant, unlike gardenia, needs direct sunlight, or grow light if possible, and little watering.
2/ Gardenia
Gardenia is one of the flowering plants that you can keep in your bedroom aside from jasmine, valerian, and lavander. This plant hits two birds with one stone: its white blooms make your room more pleasant to look at, while its scent helps you relieve stress and sleep better. There are even claims that its fragrance is so effective that it almost has the same effect of sleeping pills and valium.
This plant needs a lot of light, so it's best to place it by the window or near it, as long as it doesn't get exposed to direct sunlight.

3/ Aloe Vera
Aloe vera, on the other hand, hits a flock of birds with one stone—no kidding. Its gel is used to help heal cuts faster, aid digestion, fights acne, boosts hair growth, soothes sunburn, and more. But even with only its leaves, it can improve the quality of your sleep by fighting toxins in the air. Also, it releases oxygen at night, instead of carbon dioxide.
This succulent plant doesn't require frequent watering or special care. It even reproduces easily, so it's perfect for self-proclaimed black-thumbed people.
4/ Snake Plant
Like aloe vera, snake plant (also called "mother-in-law's tongue") gives off oxygen at night by transforming carbon dioxide into oxygen. It also purifies the air by filtering out formaldehyde, trichloroethylene, xylene, toluene, and benzene, helping you have better slumber.
This plant is also easy to care for. It only needs indirect sunlight and moderate watering. It's also good for people who don't have the green thumb.
5/ Spider Plant
Another natural air purifier, spider plant, has the ability to eliminate harmful toxins in the air, making the air in your bedroom fresher. It also helps absorb unpleasant odor and fumes, while sustaining the oxygen level in the room. True story, bro, because it's backed by a NASA research.
It's another easy maintenance plant because it only requires well-drained soil and bright, indirect light.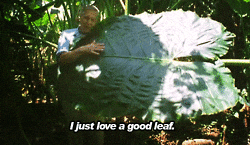 ---
ASK NEXT DOOR
Renovating your condo? Wondering which paint to choose for your bedroom? Condoliving.OneMega.com is open to answer your questions! Comment on our posts or hit our inboxes with issues about your condo—from cleaning advice to how to deal with that annoying neighbor—we'll give you the best design and lifestyle advice from interior designers and home experts! Comment your issues away, we're just a door away! 🚪
---
Read More Design and Decorating Tips