Why I Think Every Condo Needs At Least One Throw Blanket
With the summer season doing a French exit and the rainy season entering, it's about time we talk about the importance of having a throw blanket in your condo. A throw blanket is not usually seen in Filipino houses because they provide you with heat and warmth. However, it's not strange to see these in Western houses. Throw blankets are placed by the porch, the couch, and the bed. Of course, if you saw a kumot on a couch in a Filipino home, expect to raise some eyebrows.
At first, I didn't understand what a throw blanket was and why you would need one in a tropical country. In my line of work where I have to enter into houses and condos of different people, I always see a throw blanket lying around the couch or the bed. Visually, and mostly for styling purposes, it does make space look nice. It adds texture and color to a bland couch, and it can compliment your throw pillows, too!
The warmth of a throw blanket is different. It makes your condo feel more homey. 
As a Millennial, I had the incurable disease of FOMO (the fear of missing out), and purchased my first ever ever throw blanket from H&M Home. If most designers had a throw blanket in their styling arsenal and some of the most stylish condos had them too, I simply had to get my hands on one. once I did, it changed my life.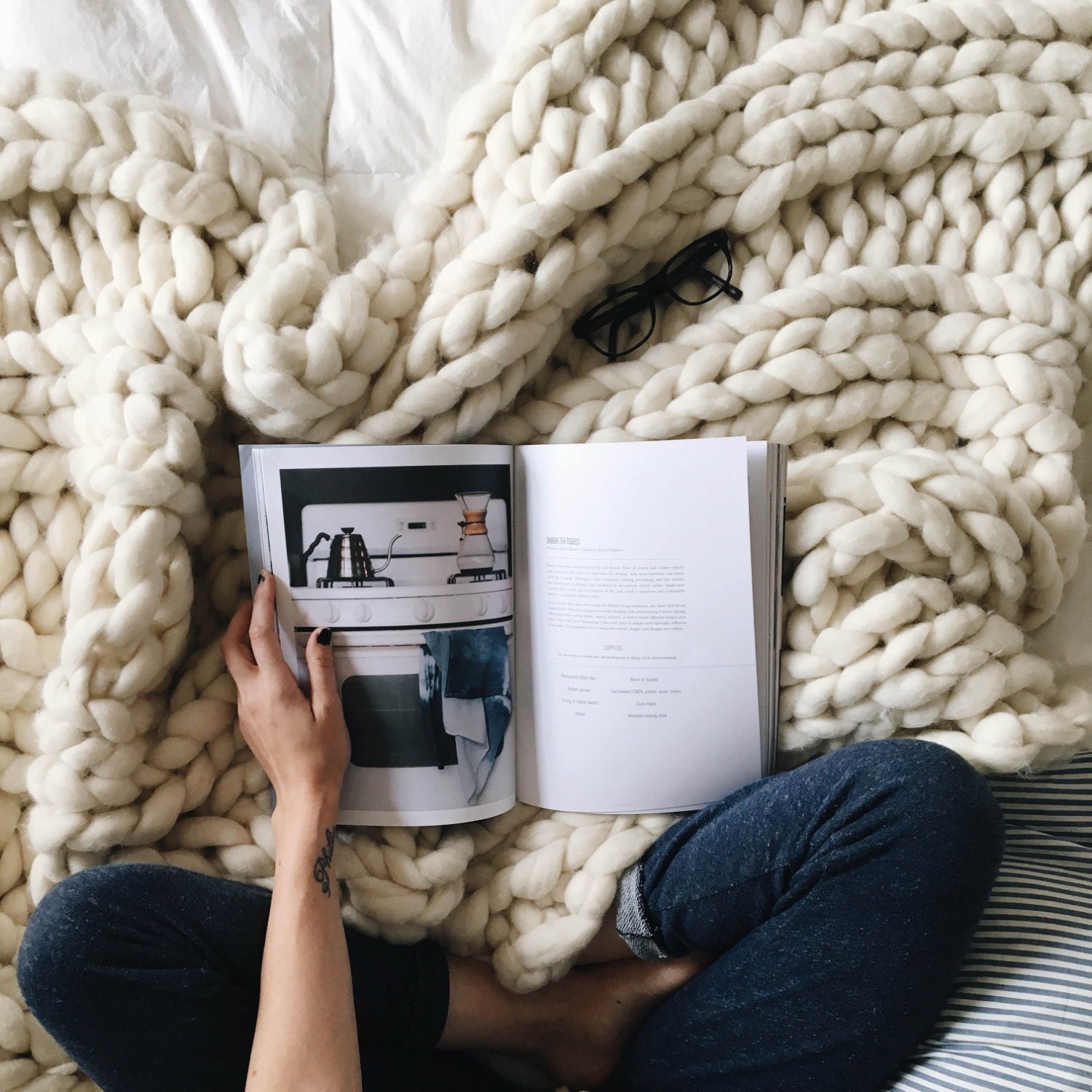 I believe that all condos should have at least one throw blanket. Ideally, two, one for the couch and another for the bed. The one on the bed is more personal, the one on the couch is free for use should your guests feel cold. At the moment, I own a couple of blankets, among my favorites are from West Elm (I got it on sale for less than P1000) and the one I got from H&M (also purchased on sale at P900). They make working from home more bearable, reading a book more comfortable, and chilling with my S.O. cozier. We all hate the Manila heat, but the warmth of a throw blanket is different. It makes your condo feel more homey. 
Here's the thing: throw blankets are amazing, especially if you have the air-con on full blast or if it's raining outside. A throw blanket provides the comfort and warmth you need. Not to mention it's an essential cuddle accessory if you're indoors with your S.O.. It's a great must-have if you're curled up in your unit with a book or you want a cozy upgrade to your next Netflix and Chill.
Throw blankets don't have to be expensive to give you warmth and comfort, they are a sound investment at less than P1000. If you have more money to burn, go buy the more expsnsive ones as they often have better quality. If you ask me for tips, I would recommend for you to buy a larger blanket for maximum coverage. Avoid the thick ones because you won't be able to use it should the weather be sunnier, especially in a tropical country like the Philippines. Fur blankets (go for faux!)are nice, they're very luxe and cozy but pricier. Storage is a problem though, as they might eat up a large chunk of your cabinet. Knitted ones are always lovely to have for that Scandinavian touch.
Which ever blanket floats your boat, I'm sure you'll have an amazing time with it. Stay cozy!